Why Bee Cool Glass Coatings, Window Tint or Film?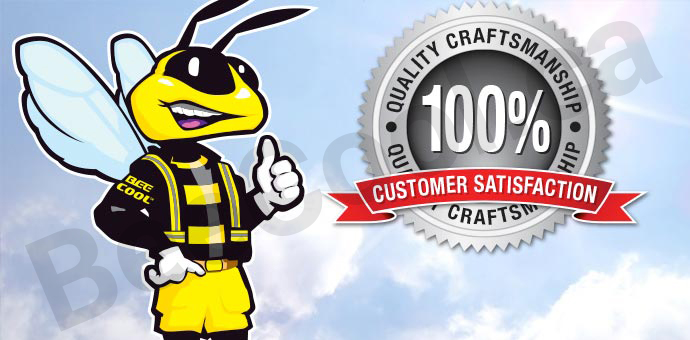 Edmonton & area Glass Coatings for
Home or Business.
Why Bee Cool Glass Coatings, film or window tint? We are a glass coatings company based in Alberta and lead the way in aftermarket glass coatings with such products as our Bee Cool Sun Control films which keep your building cool in the summer and warm in the winter, and our Bee Safe Safety & Security films which are like invisible window bars.
Convenient Appointments
Every effort is made to meet your schedule. We find a day and timeline that meets your needs and call you 30 mintues before arriving.
Payment Plan
Our easy to use payment plan can help accommodate your needs. From business owners to home owners, everyone has budgets and timelines to meet.
Return on Investment
Our Bee Cool™ sun control and security / safety products on average, pay for themselves in 5 years through their combination of protection benefits.
Protecting Your Investment
Drop cloths and other preventative measures are taken to ensure your belongings are protected during the install.
Cleaning Process
An extensive 10 step cleaning process is used to ensure your glass coating will look amazing and remain that way for years. All of our products are installed with a user and consumer friendly, non-toxic cleaning and installation solution.
Product Quality
Made in the USA with top quality polyester, adhesive, UV coating, anti-scratch coating and precious metals.
Warranty
All Bee Cool™ sun control and safety products come with a minimum 10 year product warranty.
Please contact Bee Cool Glass Coatings at 1-855-448-6044 to receive a full copy of the window film warranty.
$5,000,000 in liability insurance
All staff have security clearance
WCB compliant
Fall arrest and lift certified