For Mobile Glass Tinting Service Canmore: 403-698-2665 | Toll Free 1-855-448-6044
Bee Cool Glass Coating Window Tinting Film Glass Security Laminate Solutions for Windows in Canmore
Home, Office or Commercial
Canmore Bee Cool Glass Coatings & Window Tinting provide: - Sun Control window tint, heat rejection glass coating, UV protection glass film and glare reduction window laminate. - Glass Security laminates and glass blast protection glass Laminates. - Decorative glass coating window graphics and privacy glass frosting for offices and boardrooms.
Professional onsite product displays and demonstrations will help you choose the right glass coating, window tint, window film or glass frosting for the building window and glass environment you are working with. Bee Cool's mobile glass coating and window tinting laminating trucks are equipped with everything needed to professionally assess your site, provide you with sample window tint products and complete the installation of film, window tint or glass coatings quickly and efficiently, often times on the first visit. Bee Cool Glass Coating mobile service glass tinting and glass laminating service trucks are equipped to complete your window tinting or glass laminating needs quickly and efficiently.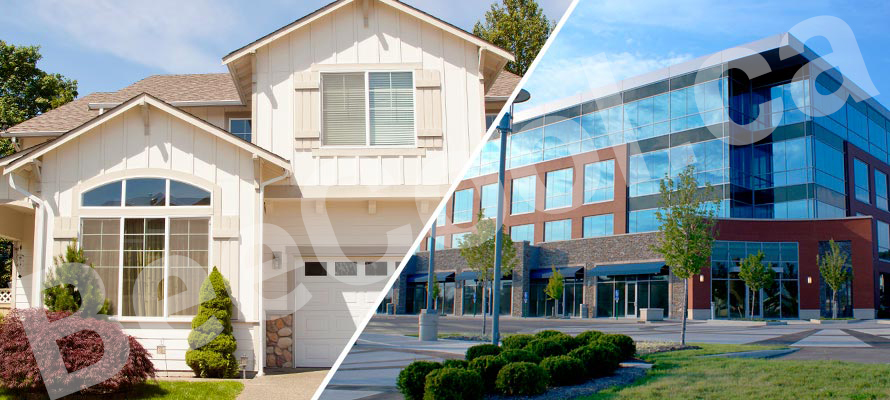 It's Bee Cool Glass Coating Canmore's goal to ensure we minimize the time you spend making the correct decision and selecting the best product to meet the needs of your Canmore home, office, building, apartment or condominium window tinting challenges.
Bee Cool Glass Coating Canmore has professional graphic designers that can incorporate your corporate images/logo into the signage for storefront glass, office walls or interior office privacy frosting on glass that will enhance the look, appeal and marketing value of your business.
Canmore's window tinting service provided by Bee Cool Glass Coating can meet your onsite home window tinting, commercial window tinting, apartment window tinting and office window tinting needs with professional onsite window tinting consultation & expert window tinting installation.
Mobile window tinting service Canmore by Bee Cool Glass Coatings has been providing excellence in window tinting service throughout Alberta for over 15yrs.
Find Us Across Canada
or Call for Location Nearest You in Canada or U.S. 1-855-448-6044

Heat, UV, Glare & Sun Control Glass Coatings Canmore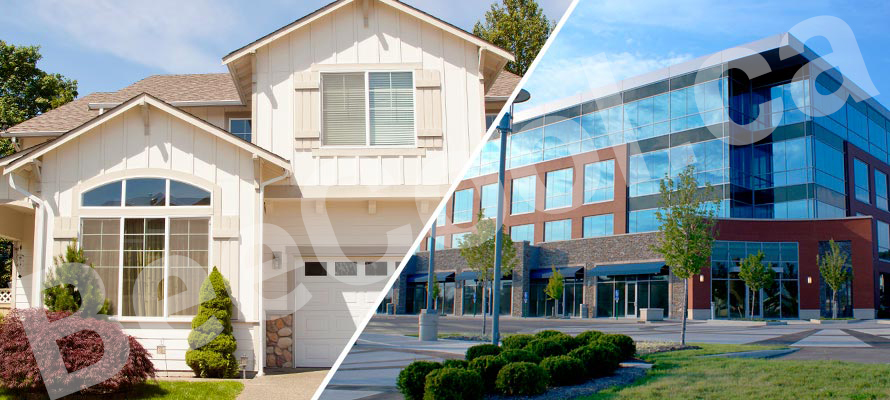 Bee Cool sun control glass coating window tinting laminates reflect up to 99% of UV rays, infrared rays as well as varying amounts of glare to meet your needs. Bee Cool intelligent sun control glass coatings, laminates and window tinting, reflect these rays, keeping your home or business cooler in the summer and warmer in the winter.
Residential Window Tinting Canmore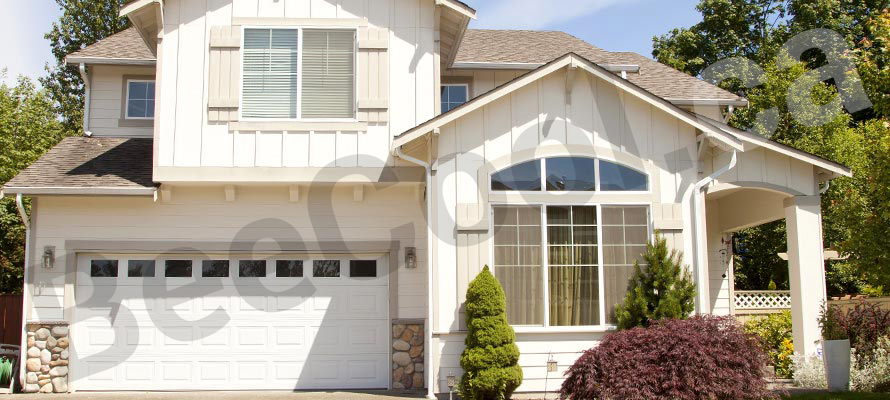 Bee Cool glass coatings reflect up to 99% of UV rays, infrared rays as well as varying amounts of visible light to meet your needs. Keep your home cooler in the summer, warmer in the winter, reduce glare, prevent fading and keep your furnishings looking new for longer.
Reduce Fading & Protect Your Furnishings Canmore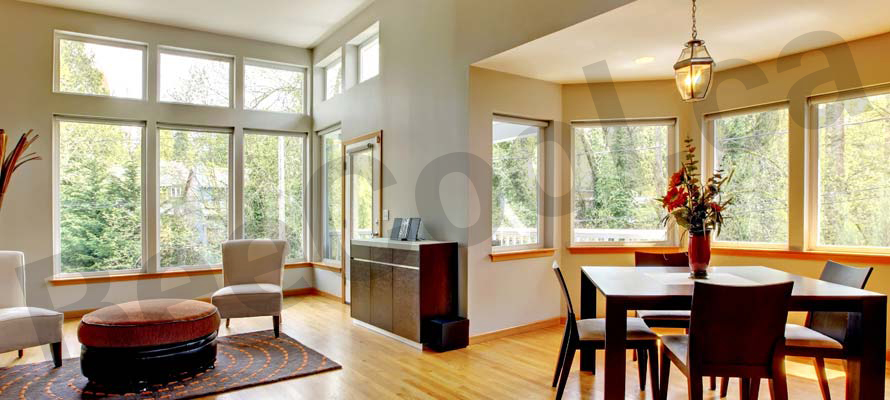 UV rays are the largest cause of fading. High quality glass coatings block 99% of ultraviolet (UV) rays. This means a dramatic decrease in faded furniture, flooring, pictures, paintings, etc, not to mention mitigating the harmful effects UV rays can have on building occupants.
Glare Reduction Canmore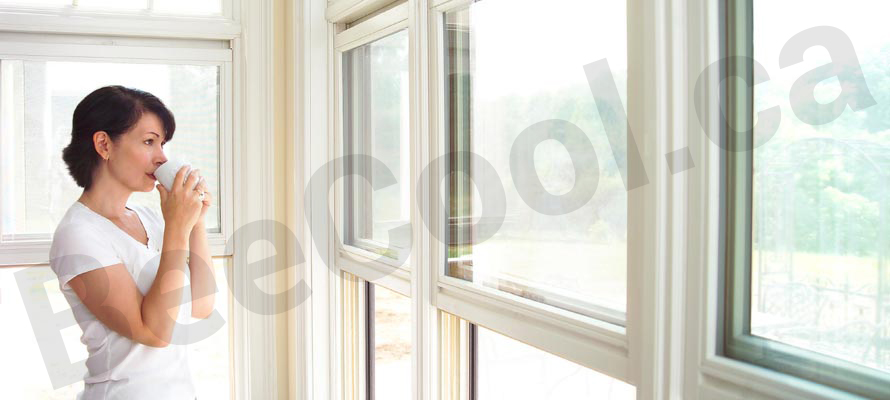 Up to an 83% reduction in glare will give you a clear view of TV and computer screens. Bee Cool Glass Coatings can help reduce eye strain and get the view back that you have already paid for.
Like Having Sunglasses for your Building Canmore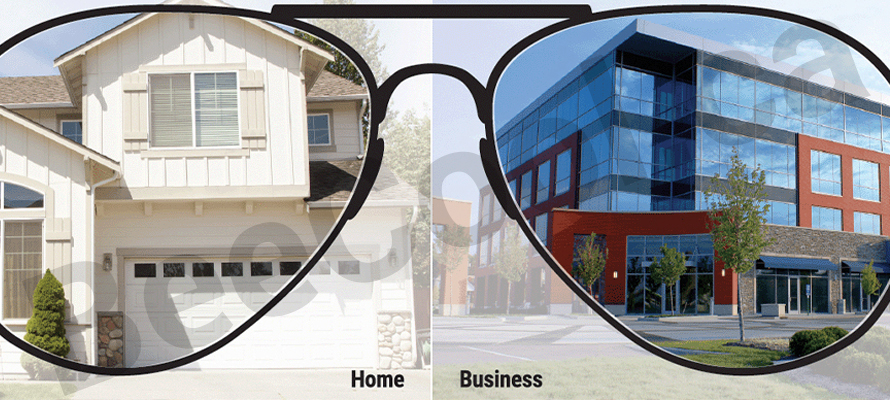 Our window glass coatings, laminates and window tinting are like having sunglasses for your building. You will be able to open your blinds and enjoy the natural sunlight in comfort. Rooms will feel bigger and more inviting. Get your view back and be comfortable year round.
Commercial Window Tinting Canmore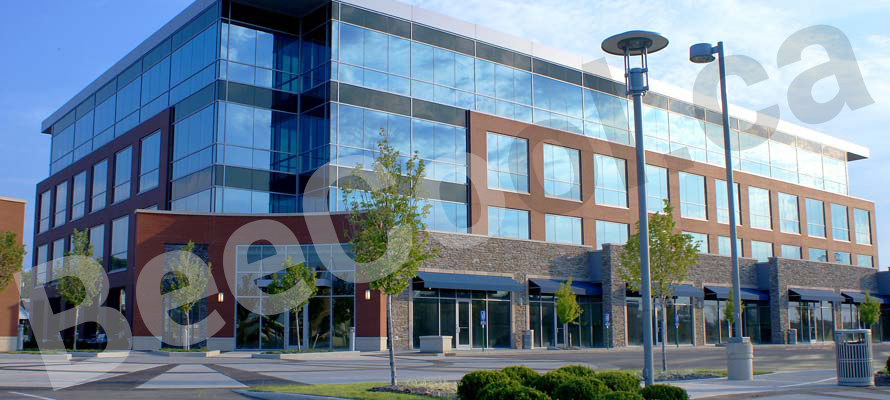 The sun's rays heat up the interior of office buildings, create glare issues, raise air conditioning costs and create uncomfortable work environments. Bee Cool's intelligent sun control glass coatings, laminate and window tinting reflect these rays, keeping your work space cooler in the summer and warmer in the winter.
Commercial Safety & Sun Control Canmore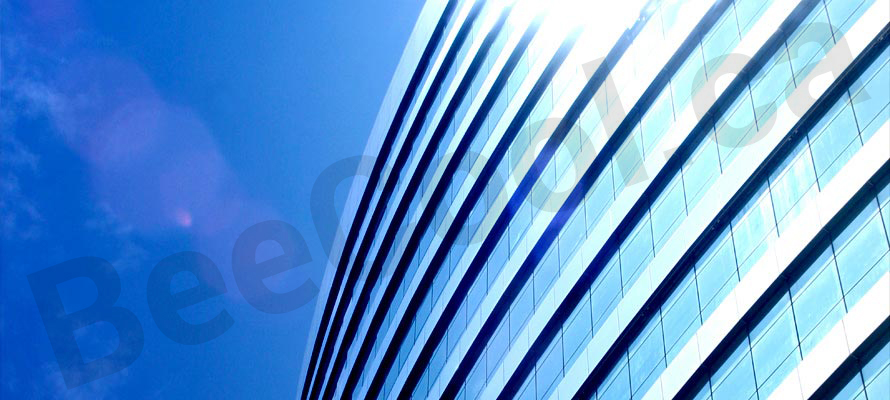 Keep heat from getting in and you won't have to pay to pump it out. Unlike drapes or blinds, Bee Cool Glass Coatings, laminates and window tintings reject up to 80% of the heat that would otherwise come through the window, saving you energy and improving comfort.
Safety & Security Solutions Canmore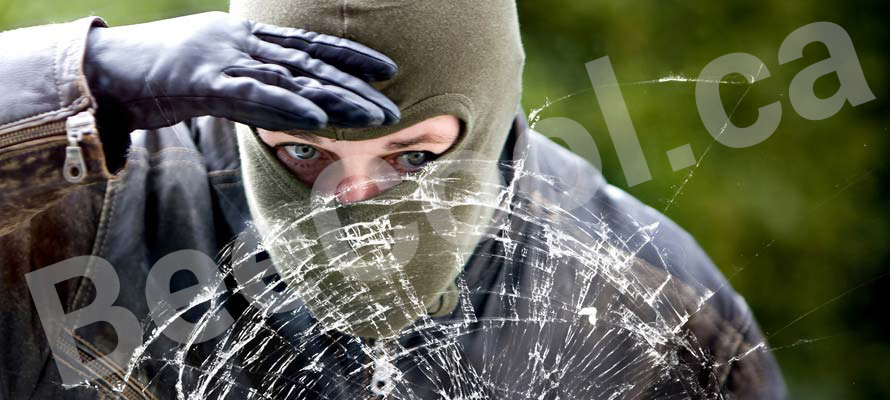 Windows can be a weak point in the safety of your home or business, but can be strengthened by our Safety & Security Glass Coating laminates which are designed to hold the window in place even if the window breaks. This prevents easy access for intruders and minimizes the damage to surrounding areas by flying glass.
Blast Protection Canmore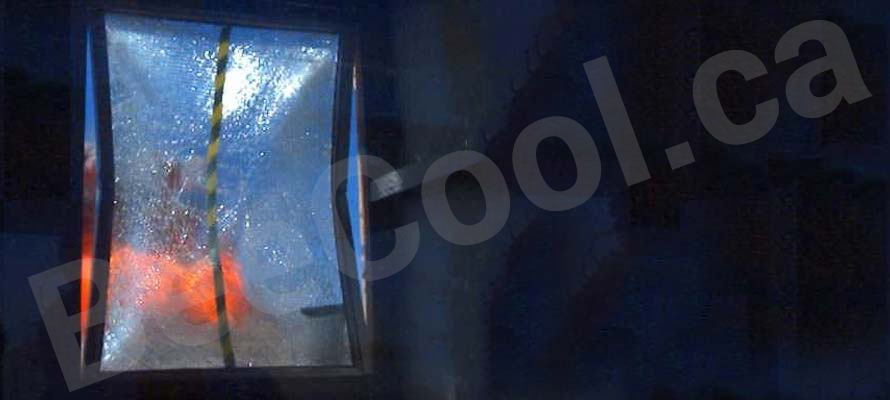 When it comes to safety, Bee Cool is ready to help. Our Bee Safe Blast Film laminate has been tested to the highest standards, Achieving a GSA2 rating. Bee Cool Safety & Security glass coatings minimize flying glass in the event of breakage, giving peace of mind to unpredictable areas.
Perforated Graphic Film Canmore
Perforated Film is a printable film with small, uniform holes covering its area. From a distance the holes are unnoticable and give the look of a solid image on your window. From behind looking out, it is virtually transparent, taking on the look of a slight window tint.
Window Frosting Canmore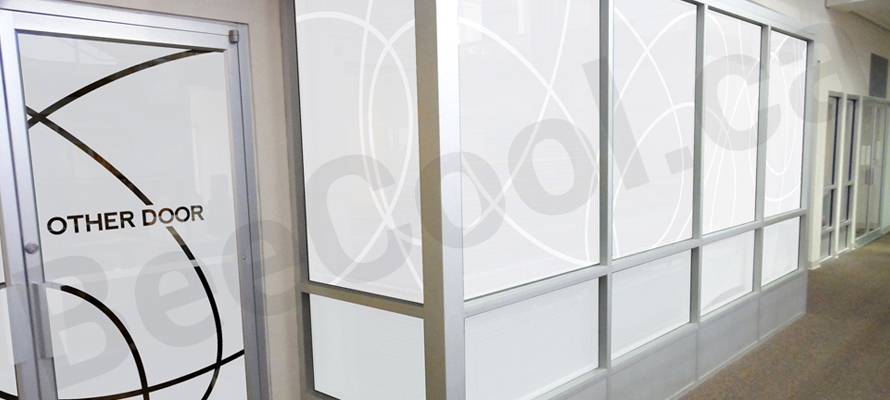 An attractive and affordable alternative to expensive etched glass, frosting can be custom cut to almost any design you can think of, doubling as promotional signage and delivering privacy while allowing just enough light in for a soft, natural feel.
Alberta and British Columbia Glass Coatings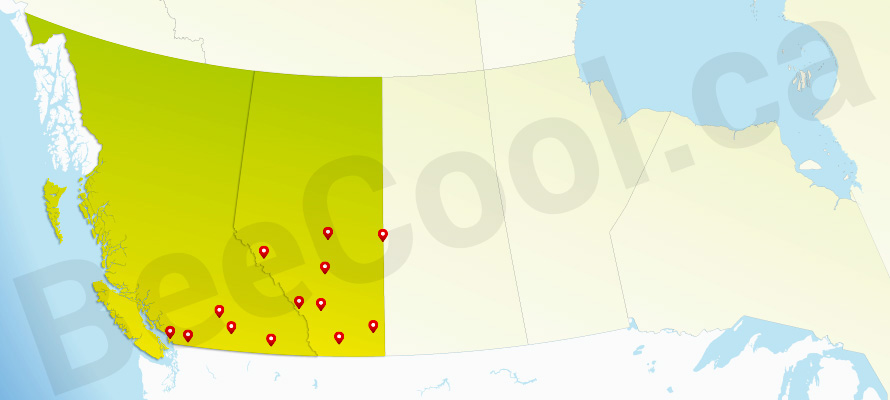 Bee Cool services Alberta and B.C. Our fully stocked service trucks come to your home or business and provide on site consultations and professional installations.
Why Window Film? Canmore
Decrease Heat - Bee Cool sun control window film is extremely efficient at controlling the effects of solar energy. Film can provide up to 80% heat reduction as compared to untreated glass.
Cut Glare - Targeting specific wavelengths of the sun's rays will reduce glare while improving the view.
Reduce Fading - Window film blocks 99.9% of UV rays and greatly reduces fading in your home or office.
Increased Privacy - Our glass coatings offer full privacy, medium to full privacy, medium privacy and no privacy.
Increased Safety - Make your glass virtually impenetrable with Bee Safe security film.
Improve Comfort and Enjoy Energy Savings - By reducing heat and glare in your home, you will save money on utility bills.
Enhance Appearance and Add Class to your Glass - With the largest selection on the market today, we will find the right product to fit your needs.
10 Year Warranty and in most cases we can complete your install in one day.
No Added Maintenance - Once applied, maintain your windows as you did before the window film application.
Residential Window Film Canmore
Residential window tints provide peace of mind to Canmore home owners by reducing the heat, glare and fading of your furnishings. All our home window tinting products come with a 10 year warranty against peeling, cracking, fading and delaminating. As Western Canada's largest provider of home window film products, Bee Cool Glass Coatings Canmore sets the standard with selection and professionalism. At Bee Cool Glass Coatings, our goal is to provide you with the best service, product, installation and warranty on the market. We look forward to making your Canmore home renovation a success.
Commercial Window Tinting Canmore
Bee Cool Glass Coatings Canmore - Our commercial window film is being used in Canmore and all over the country to lower energy consumption, increase comfort, reduce glare, add privacy to meeting rooms and offices, all while creating a stylish, efficient environment for your employees. All our commercial window tinting products come with a 10 year warranty against peeling, cracking, fading and delaminating. Let us help you get cool and comfortable at your Canmore business.
Bee Safe Security Film Canmore
Safety film and security film is designed to protect both people and possessions. These films can provide protection against smash-and-grab crimes, vandalism and theft. When the event is vandalism, robbery or natural disasters, the end result is shattered glass in your Canmore home or business. Protect your family and business with Bee Safe Security Film.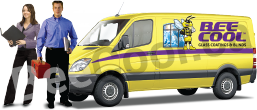 Mobile Laminating Unit Call:
Canmore
Toll Free: 1-855-448-6044
Canmore
(Source) Canmore was officially named in 1884 by Canadian Pacific Railway director Donald A. Smith (later 1st Baron Strathcona and Mount Royal). It was named after Malcolm III of Scotland who was also nicknamed Canmore. Canmore is Gaelic for "Big Head"
In 1886, Queen Victoria granted a coal mining charter to the town, and the No. 1 mine was opened in 1887.
By the 1890s, a North-West Mounted Police barrack had been instated on Main Street, but it was vacated in 1927. The building was restored in 1989 and it is under the care of the Canmore Museum and Geoscience Centre.
The coal mining industry in Canmore boomed well into the 20th century. In 1965, with a population of 2,000, Canmore was incorporated as a town. By the 1970s the market for coal was diminished, and in 1979 Canmore Mines Ltd. ceased operations. As a result of safety and reclamation policies instigated by the province of Alberta, all but a few mining structures were demolished in the following year; only the lamp house and a few mine entrances remain today.
Canmore's economic future seemed dismal until the announcement in the early 1980s that Calgary would be hosting the 1988 Winter Olympics, and that Canmore would play host to the Nordic events. This resulted in an increase in tourism, and Canmore began to develop into the recreational tourist destination it is today.
The Canmore Hotel sits on the main street as it has for over 100 years. The hotel celebrated its 120th anniversary in October 2010.
Bee Cool Glass Coating, Window Tint, Window Film, Graphics & Security Glass Laminate Solutions Canmore
Important Locations:
Canmore Eagles AJHL
The local Alberta Junior Hockey League team is the Canmore Eagles. In July of 1993, local Canmore businessmen Ken Pauls Sr, Fred Horbey, and John Straw formed the "Bow Valley Rockies Junior A Hockey Club". The trio was awarded a conditional franchise by the AJHL, by June the following summer the team decided to be named the 'Eagles' and to start play in the Alberta Junior Hockey League in September of 1994. In 2001, Canmore resident and Eagles goalie "Double Blocker" Dan Blackburn, was drafted into the National Hockey League to play for the New York Rangers.
Sports
Canmore is a mecca for outdoor enthusiasts. Climbing is popular with traditional, sport and multi-pitch climbs throughout the Bow Valley, and the area is a world destination for ice climbing. Kayakers and canoeists can enjoy guided trips with one of the many local outfitters, or independently navigate the surrounding rivers and lakes. Caving enthusiasts will enjoy the extensive Rat's Nest Cave. Mountain bikers will enjoy the extensive trail network in the Canmore area and can check for updated trail reports.
Canmore is the official home to the Canadian National Cross Country Skiing and Biathlon teams. This, combined with the Canmore Nordic Centre has resulted in the town becoming a magnet for aspiring athletes in both sports. Full and part-time athletes can be seen training around town and in the local area all year around.
The Canmore Nordic Centre is a destination for many large sporting events. During the summer season, mountain bike races are held there. During the winter season, the facility sees several cross country ski races, ranging from local events to FIS World Cup.
Canmore United is the highly popular and successful local soccer team, participating in the summer Bow Valley Soccer League, as well as tournaments in British Columbia, Saskatchewan and Alberta.
Testimonials
" I would like to thank you and your installers for the prompt, top notch service. Your product has cut the heat in my south facing offices and reduced the AC usage. Your installation staff were very professional, quick and pleasant. They were on time and completed the job with minimal disturbance to our workday. "
" Your housecall was informative and non-aggressive; the two installers were prompt, friendly, knowledgable and did an excellent job, and every time I made phone contact with your company, they too were friendly and helpful. Needless to say, your business philosophy is most effective and we will definitely recommend you to others! "
" I live in Slave lake Alberta and had been looking for a Sun Control glass coating as my house has a southern exposure on the back side and it gets hot, really hot. After finding BeeCool on the net and thinking because it was located in Canmore, maybe just maybe they would let me buy their coating and I could install it, as I thought there would be no possible way that I could get them to do it for me as the price would be astronomical. Well was I wrong after a visit to their store the wife and I were absolutely astounded at the price which included installing and the travel for their expert installer. Who by the way was as friendly and efficient as the people in the store. Anyway it's been a month now and the house is very cool both temp wise and the house looks so Cool. Thank you all at BeeCool. We love your product!!!! "
" I would like to take this opportunity to let you know how pleased I am with the window tinting product you supplied and installed. The window tinting has made a hude difference in keeping the house cool, particularily through this very hot period. I can feel that the house is noticeably cooler. Also, the two installers were a pleasure to have in my home. They were friendly, efficient and on time. They left my house clean, without a trace of garbage or mess of any kind. They did a fantastic job and were happy to answer all of my questions. "
View Products Canmore
Request Further Contact
---