For Mobile Glass Tinting Service Lethbridge: 403-698-2665 | Toll Free 1-855-448-6044
Bee Cool Glass Coating Window Tinting Film Glass Security Laminate Solutions for Windows in Lethbridge
Home, Office or Commercial
Lethbridge Bee Cool Glass Coatings & Window Tinting provide: - Sun Control window tint, heat rejection glass coating, UV protection glass film and glare reduction window laminate. - Glass Security laminates and glass blast protection glass Laminates. - Decorative glass coating window graphics and privacy glass frosting for offices and boardrooms.
Professional onsite product displays and demonstrations will help you choose the right glass coating, window tint, window film or glass frosting for the building window and glass environment you are working with. Bee Cool's mobile glass coating and window tinting laminating trucks are equipped with everything needed to professionally assess your site, provide you with sample window tint products and complete the installation of film, window tint or glass coatings quickly and efficiently, often times on the first visit. Bee Cool Glass Coating mobile service glass tinting and glass laminating service trucks are equipped to complete your window tinting or glass laminating needs quickly and efficiently.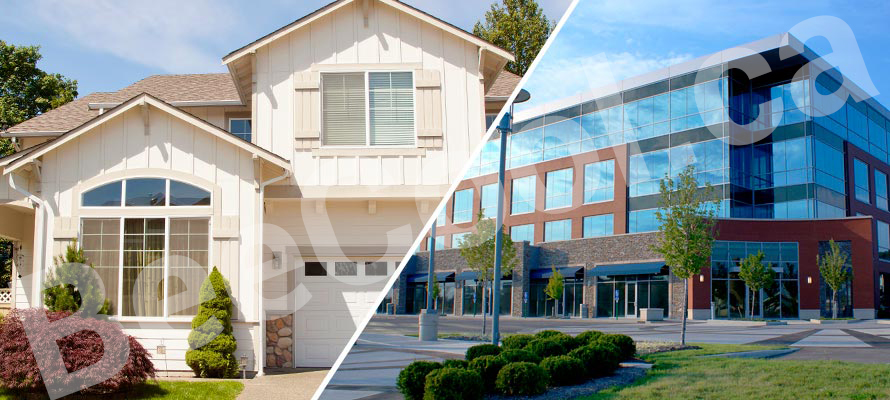 It's Bee Cool Glass Coating Lethbridge's goal to ensure we minimize the time you spend making the correct decision and selecting the best product to meet the needs of your Lethbridge home, office, building, apartment or condominium window tinting challenges.
Bee Cool Glass Coating Lethbridge has professional graphic designers that can incorporate your corporate images/logo into the signage for storefront glass, office walls or interior office privacy frosting on glass that will enhance the look, appeal and marketing value of your business.
Lethbridge's window tinting service provided by Bee Cool Glass Coating can meet your onsite home window tinting, commercial window tinting, apartment window tinting and office window tinting needs with professional onsite window tinting consultation & expert window tinting installation.
Mobile window tinting service Lethbridge by Bee Cool Glass Coatings has been providing excellence in window tinting service throughout Alberta for over 15yrs.
Find Us Across Canada
or Call for Location Nearest You in Canada or U.S. 1-855-448-6044

Heat, UV, Glare & Sun Control Glass Coatings Lethbridge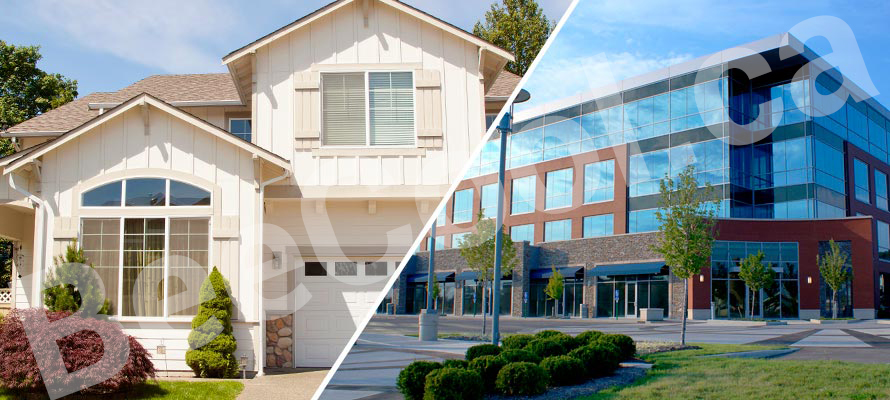 Bee Cool sun control glass coating window tinting laminates reflect up to 99% of UV rays, infrared rays as well as varying amounts of glare to meet your needs. Bee Cool intelligent sun control glass coatings, laminates and window tinting, reflect these rays, keeping your home or business cooler in the summer and warmer in the winter.
Residential Window Tinting Lethbridge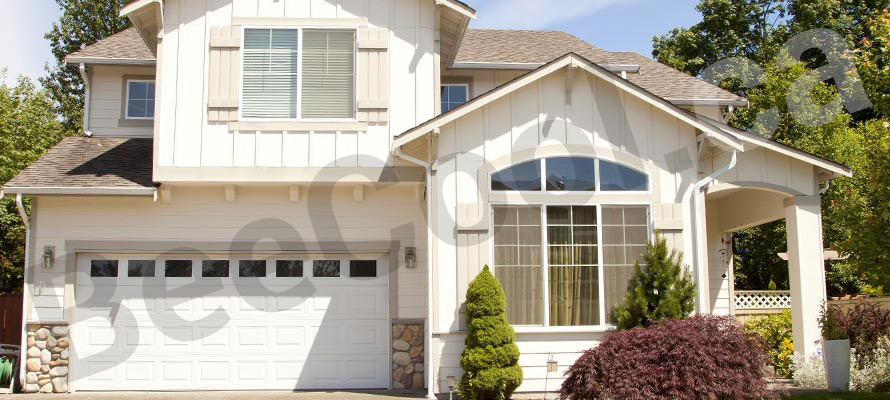 Bee Cool glass coatings reflect up to 99% of UV rays, infrared rays as well as varying amounts of visible light to meet your needs. Keep your home cooler in the summer, warmer in the winter, reduce glare, prevent fading and keep your furnishings looking new for longer.
Reduce Fading & Protect Your Furnishings Lethbridge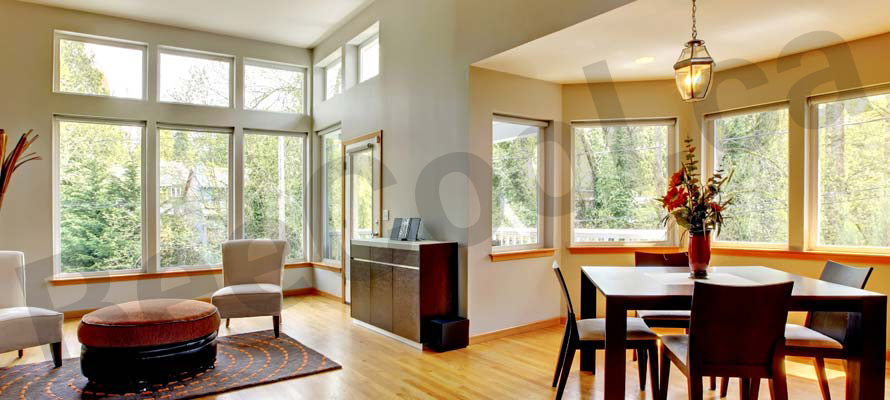 UV rays are the largest cause of fading. High quality glass coatings block 99% of ultraviolet (UV) rays. This means a dramatic decrease in faded furniture, flooring, pictures, paintings, etc, not to mention mitigating the harmful effects UV rays can have on building occupants.
Glare Reduction Lethbridge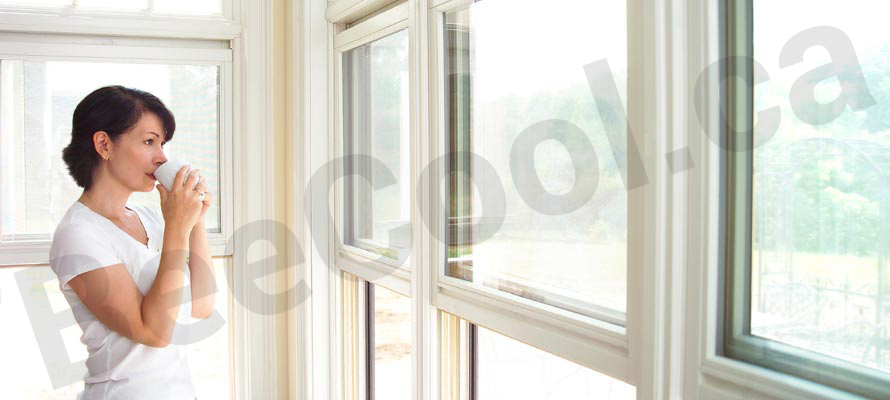 Up to an 83% reduction in glare will give you a clear view of TV and computer screens. Bee Cool Glass Coatings can help reduce eye strain and get the view back that you have already paid for.
Like Having Sunglasses for your Building Lethbridge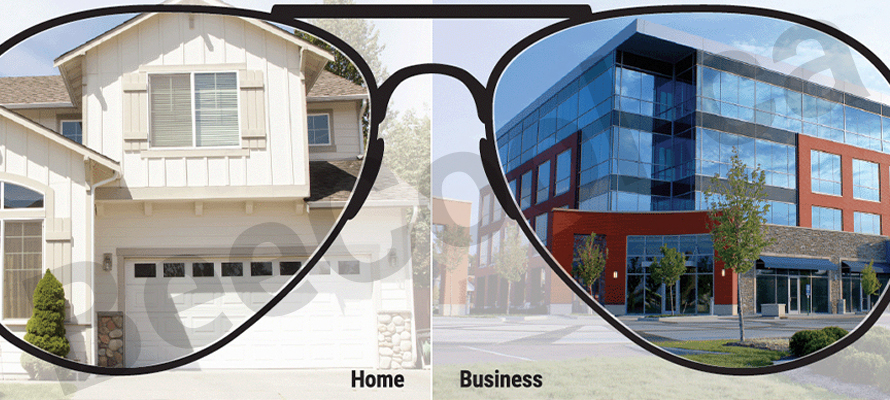 Our window glass coatings, laminates and window tinting are like having sunglasses for your building. You will be able to open your blinds and enjoy the natural sunlight in comfort. Rooms will feel bigger and more inviting. Get your view back and be comfortable year round.
Commercial Window Tinting Lethbridge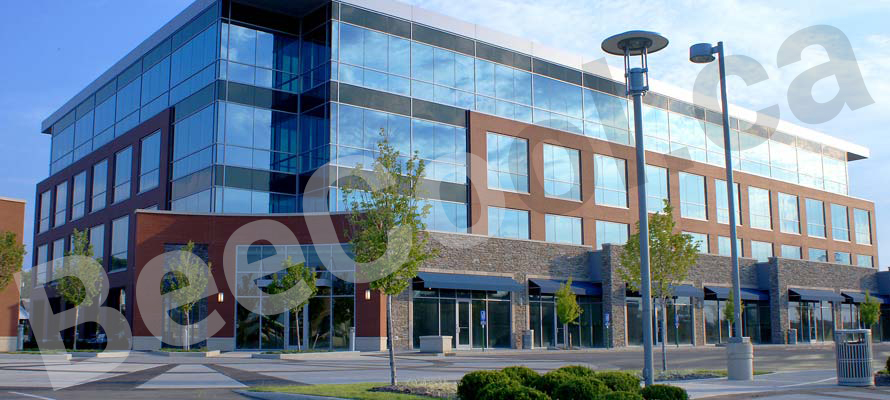 The sun's rays heat up the interior of office buildings, create glare issues, raise air conditioning costs and create uncomfortable work environments. Bee Cool's intelligent sun control glass coatings, laminate and window tinting reflect these rays, keeping your work space cooler in the summer and warmer in the winter.
Commercial Safety & Sun Control Lethbridge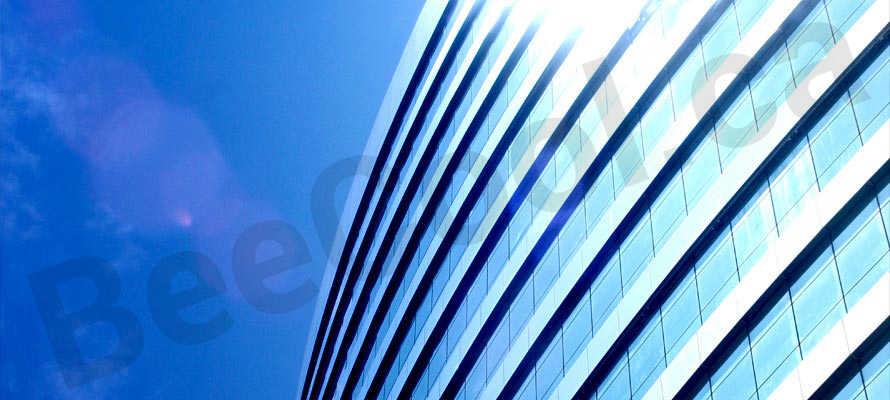 Keep heat from getting in and you won't have to pay to pump it out. Unlike drapes or blinds, Bee Cool Glass Coatings, laminates and window tintings reject up to 80% of the heat that would otherwise come through the window, saving you energy and improving comfort.
Safety & Security Solutions Lethbridge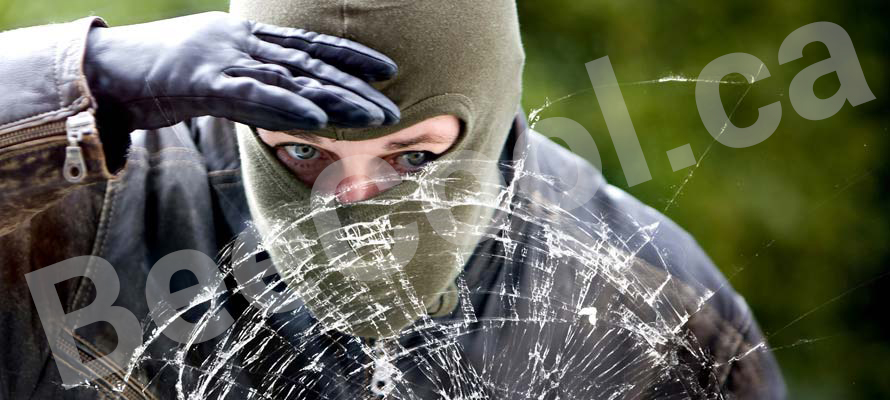 Windows can be a weak point in the safety of your home or business, but can be strengthened by our Safety & Security Glass Coating laminates which are designed to hold the window in place even if the window breaks. This prevents easy access for intruders and minimizes the damage to surrounding areas by flying glass.
Blast Protection Lethbridge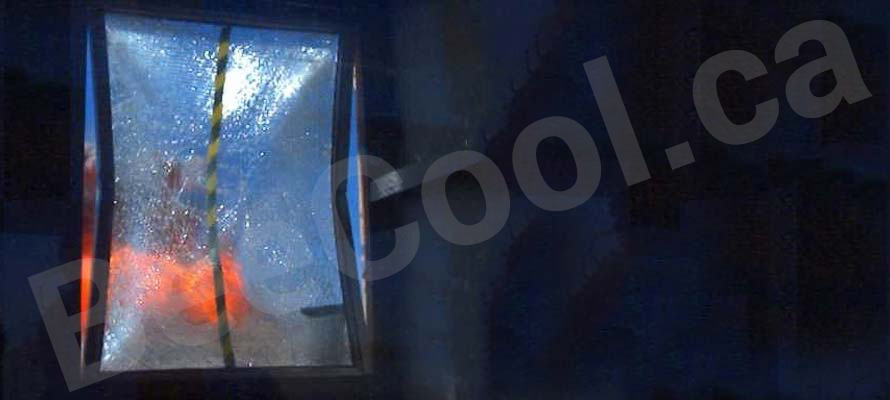 When it comes to safety, Bee Cool is ready to help. Our Bee Safe Blast Film laminate has been tested to the highest standards, Achieving a GSA2 rating. Bee Cool Safety & Security glass coatings minimize flying glass in the event of breakage, giving peace of mind to unpredictable areas.
Perforated Graphic Film Lethbridge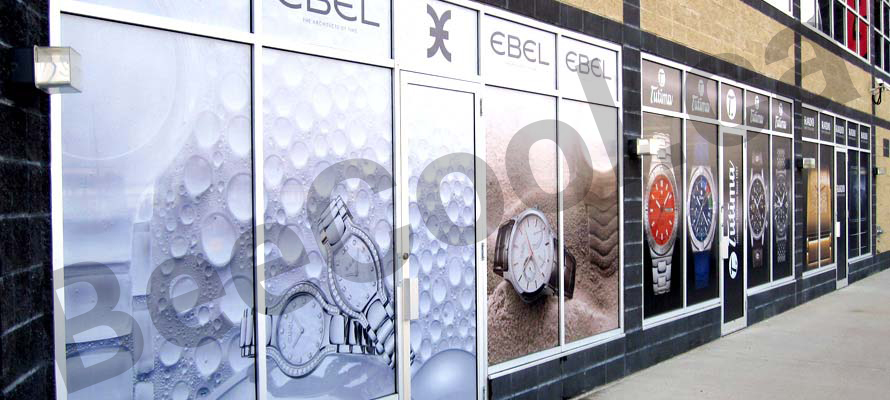 Perforated Film is a printable film with small, uniform holes covering its area. From a distance the holes are unnoticable and give the look of a solid image on your window. From behind looking out, it is virtually transparent, taking on the look of a slight window tint.
Window Frosting Lethbridge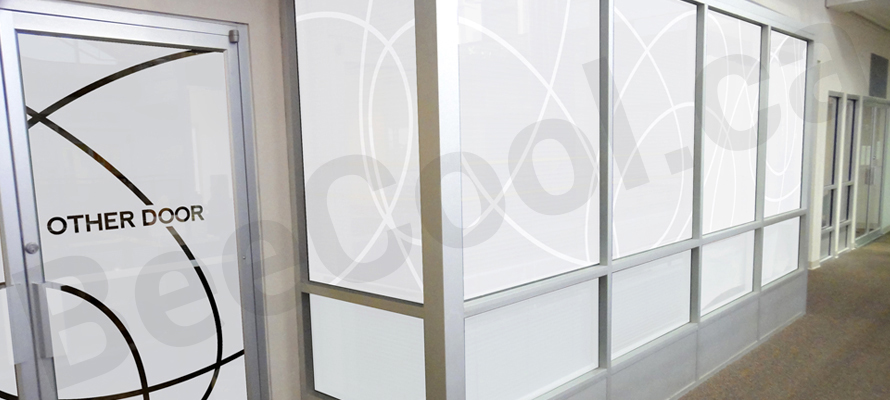 An attractive and affordable alternative to expensive etched glass, frosting can be custom cut to almost any design you can think of, doubling as promotional signage and delivering privacy while allowing just enough light in for a soft, natural feel.
Alberta and British Columbia Glass Coatings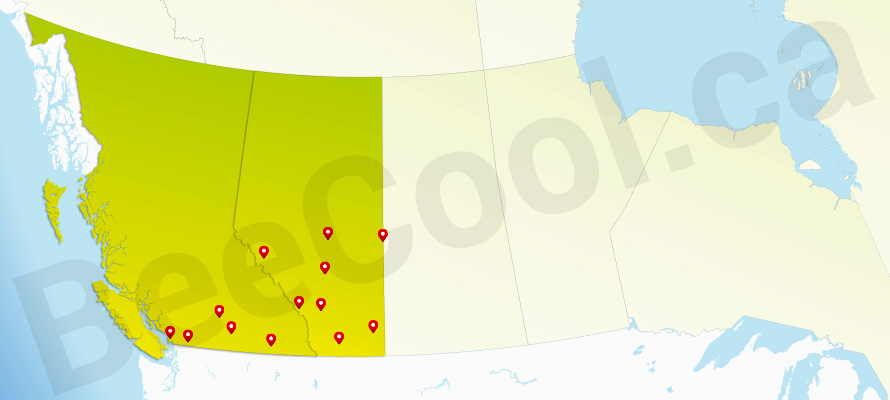 Bee Cool services Alberta and B.C. Our fully stocked service trucks come to your home or business and provide on site consultations and professional installations.
Why Window Film? Lethbridge
Decrease Heat - Bee Cool sun control window film is extremely efficient at controlling the effects of solar energy. Film can provide up to 80% heat reduction as compared to untreated glass.
Cut Glare - Targeting specific wavelengths of the sun's rays will reduce glare while improving the view.
Reduce Fading - Window film blocks 99.9% of UV rays and greatly reduces fading in your home or office.
Increased Privacy - Our glass coatings offer full privacy, medium to full privacy, medium privacy and no privacy.
Increased Safety - Make your glass virtually impenetrable with Bee Safe security film.
Improve Comfort and Enjoy Energy Savings - By reducing heat and glare in your home, you will save money on utility bills.
Enhance Appearance and Add Class to your Glass - With the largest selection on the market today, we will find the right product to fit your needs.
10 Year Warranty and in most cases we can complete your install in one day.
No Added Maintenance - Once applied, maintain your windows as you did before the window film application.
Residential Window Film Lethbridge
Residential window tints provide peace of mind to Lethbridge home owners by reducing the heat, glare and fading of your furnishings. All our home window tinting products come with a 10 year warranty against peeling, cracking, fading and delaminating. As Western Canada's largest provider of home window film products, Bee Cool Glass Coatings Lethbridge sets the standard with selection and professionalism. At Bee Cool Glass Coatings, our goal is to provide you with the best service, product, installation and warranty on the market. We look forward to making your Lethbridge home renovation a success.
Commercial Window Tinting Lethbridge
Bee Cool Glass Coatings Lethbridge - Our commercial window film is being used in Lethbridge and all over the country to lower energy consumption, increase comfort, reduce glare, add privacy to meeting rooms and offices, all while creating a stylish, efficient environment for your employees. All our commercial window tinting products come with a 10 year warranty against peeling, cracking, fading and delaminating. Let us help you get cool and comfortable at your Lethbridge business.
Bee Safe Security Film Lethbridge
Safety film and security film is designed to protect both people and possessions. These films can provide protection against smash-and-grab crimes, vandalism and theft. When the event is vandalism, robbery or natural disasters, the end result is shattered glass in your Lethbridge home or business. Protect your family and business with Bee Safe Security Film.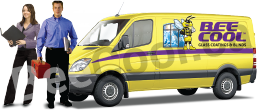 Mobile Laminating Unit Call:
Lethbridge: 403-698-2665
Toll Free: 1-855-448-6044
Lethbridge
Lethbridge - taken from Wikipedia is Alberta's third-largest city by both population and land area after Calgary and Edmonton, and the largest city in southern Alberta. The nearby Canadian Rockies contribute to the city's warm summers, mild winters, and windy climate. Lethbridge lies southeast of Calgary on the Oldman River.
Lethbridge is the commercial, financial, transportation and industrial centre of southern Alberta. The city's economy developed from drift mining for coal in the late 19th century and agriculture in the early 20th century. Half of the workforce is employed in the health, education, retail and hospitality sectors, and the top five employers are government-based. The only university in Alberta south of Calgary is in Lethbridge, and two of the three colleges in southern Alberta have campuses in the city.
The city is home to venues and organizations promoting the arts. Founded in 1958, the Allied Arts Council of Lethbridge is the largest organization in the city dedicated to preserving and enhancing the local arts. In the spring of 2007, the Allied Arts Council Facilities Steering Committee initiated the Arts Re:Building Together Campaign, a grass roots campaign initiative to raise awareness and support for improving arts facilities in Lethbridge. The campaign identified three arts buildings: the Yates Memorial Centre, the Bowman Arts Centre, and the Southern Alberta Art Gallery as cornerstone facilities in the community requiring care and attention.
On July 14, 2007, the Finance Committee of City Council approved four arts capital projects for inclusion in the City's Ten Year Capital Plan. Under the campaign to 2010, the renovation and expansion of the Southern Alberta Art Gallery was completed, a new Community Arts Centre will be built in downtown Lethbridge, the City of Lethbridge has a Public Art Program, and a committee was formed to research the possibility of a new Performing Arts Centre in Lethbridge.
Lethbridge has a public library and three major museum/galleries. The Southern Alberta Art Gallery is a contemporary gallery; the community arts centre Casa, administered by the Allied Arts Council; and the University of Lethbridge Art Gallery produces contemporary exhibitions including works from its extensive collection of Canadian, American and European art.
The city is also home to the Lethbridge Symphony, which was founded in 1960 and incorporated as a non-profit in 1961. It has produced several spin-off music groups, including the Southern Alberta Chamber Orchestra, and the still-active Lethbridge Musical Theatre, which produces an annual show. Vox Musica, which traces its roots back to 1968, is a community choir previously based at the University of Lethbridge. As a fully independent non-profit society, Vox Musica continues to rehearse and perform at Southminster United Church and around the community. Theatrical productions are presented by the University of Lethbridge's drama department and New West Theatre, which performs at the Genevieve E. Yates Memorial Centre using its two theatres: the 500-seat proscenium Yates Theatre and the 180-seat black box Sterndale Bennett Theatre.
Bee Cool Glass Coating, Window Tint, Window Film, Graphics & Security Glass Laminate Solutions St Albert
Important Locations:
Lethbridge Junior Hockey Team
The Lethbridge Huricanes are a Canadian major junior ice hockey team currently members of the Eastern Conference (Central Division) of the Western Hockey League (WHL). The team is based in Lethbridge, Alberta, and play their home games at the ENMAX Centre.
When the Lethbridge Broncos returned to their original home in Swift Current following the 1985–86 season, hockey fans in Lethbridge did not have to wait long for a new team; after just one year out of the WHL, Lethbridge returned to the WHL in 1987–88 when the Calgary Wranglers moved south to become the Hurricanes.
The team's crowning achievement came in 1996–97, when the Hurricanes captured their first, and to date only, WHL Championship. The Hurricanes then finished as Memorial Cup runners-up when they lost the title game to the Hull Olympiques. That same year, they also won their division title (only done twice before, in 1989–90 and 1990–91) and the regular season title. In the 2007–08 season, the Hurricanes won the Eastern Conference Championship.
The team changed its logo for the 2013–14 season per requests from the National Hockey League's Washington Capitals, who claim the former Hurricanes' logo was too similar to theirs. Despite the optimism going into the season under new Head Coach Drake Berehowsky, who replaced the fired Rich Preston, the 2013–14 season would be a record-setting one, but in the wrong categories; the team stumbled out of the gate and dealt with turmoil amongst the players and coaching staff.
Some notable occurrences saw veteran forwards Sam McKechnie and Jaimen Yakuboski sent home until both players were dealt to the Seattle Thunderbirds in October. A week later, third year defenseman Ryan Pilon requested a trade and left the team. Pilon got his wish and was dealt to the Brandon Wheat Kings in a multiplayer deal shortly afterwards. In addition to two more players requesting trades, the team endured a public relations nightmare when Assistant Coach Brad Lukowich walked out on the team following a 3–2 victory over the Prince Albert Raiders. Lukowich was terminated "with cause" days later.
The team hit new lows by scoring a franchise-low 171 goals, allowing 358 goals and earned notoriety by losing two games by a combined score of 22–0; the first humiliation was a 10–0 loss to the Vancouver Giants on January 24, 2014, followed by a 12–0 loss to the Lethbridge Oil Kings on February 17. The team capped off the season on a 15-game losing streak, finishing the year at 12–55–2–3 with 29 points, the League's lowest point total, placing them in last place in the entire WHL. The 12 wins and 29 points also set records for fewest wins and fewest points in the 26-year history of the Lethbridge Hurricanes, and the 46-year history of the franchise that began as the Winnipeg Jets.
In recent years, the community-owned franchise has faced serious financial problems, which came to light during the 2013–14 season. The team lost upwards of $1.25 million in a two-year period and has gone as far as having to scale back on their marketing campaigns and player accommodations on road trips. In March 2014, the team revealed it had to take out a line of credit in order to meet financial goals. The financial situation of the team has led to internet rumours of the team possibly being sold to True North Sports and Entertainment and relocated to Winnipeg, while former Hurricanes forward and Lethbridge native Kris Versteeg has publicly stated his desire to purchase the team and keep it in the city. As the losses continued to pile up and the fan interest waning, the team fired Head Coach Drake Berehowsky on December 9 and General Manager Brad Robson on December 10, and hired former Prince Albert Raiders Head Coach Peter Anholt to both positions that day.
Anholt stepped down as coach, but stayed on as general manager, and hired 33 year old Brent Kisio away from the Calgary Hitmen as the team's new head coach.
Testimonials
" I would like to thank you and your installers for the prompt, top notch service. Your product has cut the heat in my south facing offices and reduced the AC usage. Your installation staff were very professional, quick and pleasant. They were on time and completed the job with minimal disturbance to our workday. "
" Your housecall was informative and non-aggressive; the two installers were prompt, friendly, knowledgable and did an excellent job, and every time I made phone contact with your company, they too were friendly and helpful. Needless to say, your business philosophy is most effective and we will definitely recommend you to others! "
" I live in Slave lake Alberta and had been looking for a Sun Control glass coating as my house has a southern exposure on the back side and it gets hot, really hot. After finding BeeCool on the net and thinking because it was located in Lethbridge, maybe just maybe they would let me buy their coating and I could install it, as I thought there would be no possible way that I could get them to do it for me as the price would be astronomical. Well was I wrong after a visit to their store the wife and I were absolutely astounded at the price which included installing and the travel for their expert installer. Who by the way was as friendly and efficient as the people in the store. Anyway it's been a month now and the house is very cool both temp wise and the house looks so Cool. Thank you all at BeeCool. We love your product!!!! "
" I would like to take this opportunity to let you know how pleased I am with the window tinting product you supplied and installed. The window tinting has made a huge difference in keeping the house cool, particularily through this very hot period. I can feel that the house is noticeably cooler. Also, the two installers were a pleasure to have in my home. They were friendly, efficient and on time. They left my house clean, without a trace of garbage or mess of any kind. They did a fantastic job and were happy to answer all of my questions. "
View Products Lethbridge
Request Further Contact
---