Commercial Glass Window Tinting Coating Frosting Security Laminate Sun Control Edmonton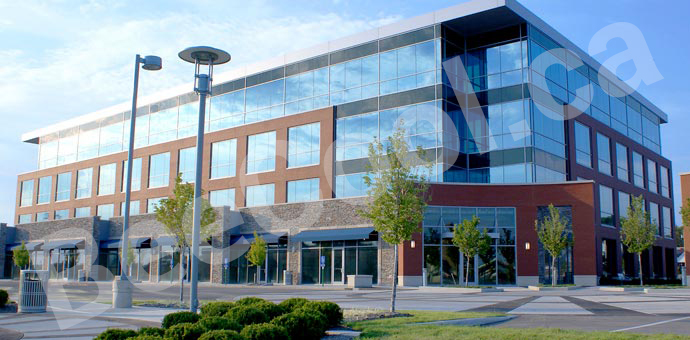 Commercial Glass Coatings, Window Tint, Film, Frosting & Graphic Signage Edmonton
Bee Cool provides commercial glass window tinting coating frosting and sun control film. These can provide many benefits to commercial businesses in Edmonton. These high quality window tint glass coatings use nano-technology and precious metals to let the comfortable sunlight in and keep the damaging UV rays, heat and glare out. When installed on commercial glass these window tint coatings are crystal clear, allowing you to see out. Reduce glare by adding a window tint, increase privacy and heat with solar control window film and window frosting. All Bee cool window tint, window film, frosting and window security films block 97-99% of UV Rays. The window tint when applied to commercial windows helps reduce fading of flooring, furniture, cabinets, window blinds, and many other materials.
Bee Cool mobile glass coating Edmonton specialists come to your commercial business and find the correct window tint, window film, frosting or decorative window film to meet your needs. We can even perform an on-site demonstration of how the commercial sun control window tint products work and how they will look once installed. In most cases, our mobile commercial glass coating technicians can also complete the installation of your window tint, window film, frosting or decorative window film in the same visit.
Like Having Sunglasses for your Building Edmonton
Our window glass coatings, laminates and window tinting are like having sunglasses for your building. You will be able to open your blinds and enjoy the natural sunlight in comfort. Rooms will feel bigger and more inviting. Get your view back and be comfortable year round.
Commercial Window
Tinting Edmonton
The sun's rays heat up the interior of office buildings, create glare issues, raise air conditioning costs and create uncomfortable work environments. Bee Cool's intelligent sun control glass coatings, laminate and window tinting reflect these rays, keeping your work space cooler in the summer and warmer in the winter.
Commercial Safety
& Sun Control Edmonton
Keep heat from getting in and you won't have to pay to pump it out. Unlike drapes or blinds, Bee Cool Glass Coatings, laminates and window tintings reject up to 80% of the heat that would otherwise come through the window, saving you energy and improving comfort.
Safety & Security
Solutions Edmonton
Windows can be a weak point in the safety of your home or business, but can be strengthened by our Safety & Security Glass Coating laminates which are designed to hold the window in place even if the window breaks. This prevents easy access for intruders and minimizes the damage to surrounding areas by flying glass.
Blast Protection
Edmonton
When it comes to safety, Bee Cool is ready to help. Our Bee Safe Blast Film laminate has been tested to the highest standards, Achieving a GSA2 rating. Bee Cool Safety & Security glass coatings minimize flying glass in the event of breakage, giving peace of mind to unpredictable areas.
Perforated Graphic
Film Edmonton
Perforated Film is a printable film with small, uniform holes covering its area. From a distance the holes are unnoticable and give the look of a solid image on your window. From behind looking out, it is virtually transparent, taking on the look of a slight window tint.
Window Frosting
Edmonton
An attractive and affordable alternative to expensive etched glass, frosting can be custom cut to almost any design you can think of, doubling as promotional signage and delivering privacy while allowing just enough light in for a soft, natural feel.
---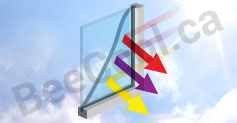 Our glass coatings reflect 99% of UV rays, infrared rays and varying amounts of visible light to meet your needs. Bee Cool intelligent sun control glass coatings reflect these rays, keeping your work space cooler in the summer and warmer in the winter.
---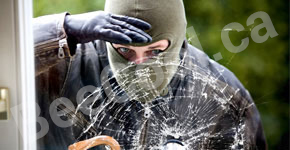 Bee Safe Glass Coatings are virtually clear and incredibly strong. They are designed to withstand hurricane force winds, explosive pressure, vandalism and large & small high velocity debris.
---
Bee Cool Blast Mitigation Glass Coatings and specially designed window bonding products can help reduce injury and damage from flying glass caused by unexpected blasts or explosions.
---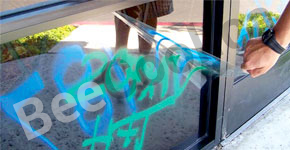 Bee Cool Anti Graffiti Glass Coatings protect your glass from tagging, acid etching, scratching, sharpies and of course, graffiti. Anti Graffiti coatings are a clear, virtually invisible glass protection system.
---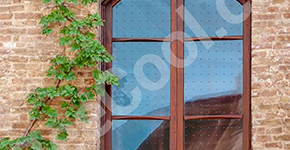 Bee Cool Glass Coatings Frost Dot Bird Safety Film is a specially designed pattern that breaks reflections on the glass allowing birds to see that there is an obstruction ahead of them, yet not creating a distracted interior view.
---
Used to create privacy or decorative motifs, our lines of frosting, vinyl and perforated graphic film offer an array of creative options for your windows. Create signage, decorative motifs, increase privacy, or work with us to create new ideas for your unused window space.
---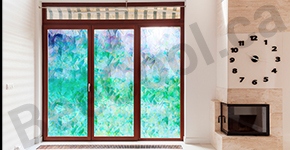 This visualizer can let you see the examples in real-time so you can select the privacy or decorative styles, lines of frosting, vinyl or perforated graphic film in many creative options for your windows. Create signage, decorative motifs, increase privacy, or work with us to create new ideas for your unused window space.
---
Frequently Asked Questions Edmonton
What area does Bee Cool service?
Bee Cool has fully stocked service trucks that come to your home or business in Edmonton.
How long do Bee Cool glass coatings last for?
Bee Cool sun control coatings are warrantied for 10 years and can last between 15 and 20 years before needing to be replaced.
How much do Bee Cool glass coatings cost?
Our technicians will always provide you with a full written job costing and get your approval before starting.
Your final cost will depend on how many windows your are getting done. To solve the problem areas in a business, we have found the average cost ranges between $2000 and $6000 (CAN). Some business owners choose to have all their windows done. This can range from $1500 to $2,000,000 and up depending on the size of the building.
Can I clean my windows after Bee Cool glass coatings are applied?
Yes you can, BUT you CANNOT use products with ammonia in them. We will provide you with cleaning cloths and a cleaning agent that is ammonia free.
We ask that you do not clean your windows for 30 days after the install, but after 30 days they can be cleaned normally.
What are Bee Safe Security Coatings?
For more information, and to watch a video on our Bee Safe Security Coatings, please visit our Safety and Security Film page Edmonton.
How do Bee Cool Sun Control coatings work?
For more information on how our Bee Cool Sun Control Glass Coatings work, please visit our How Our Products Work page Edmonton.
What is the difference between window tint and window film?
Window tint is a dyed product that absorbs energy from the sun. This is very bad for your home windows as it can add too much stress to the glass.
Window tint can be used on vehicles though, because vehicle glass is tempered or heat strengthened. Tempered glass is much stronger and can be subjected to the stress of a window tint.
Window film is used in commercial settings because business windows use float glass, and when applied with window film, will not break. Window film products are designed to reflect solar energy rather than absorb it. Window film absorbs about half of the energy as a window tint will, making it safe to use.