Bee Cool Glass Coatings Edmonton Booking & Deposits
Book your sales or installation date today!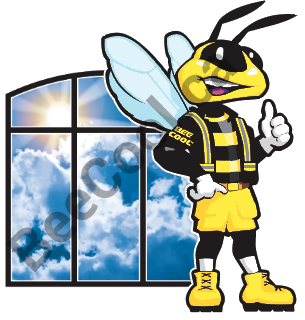 Is a deposit / booking fee required?
Yes, Bee Cool Glass Coatings Edmonton charges a booking fee of $500 on all projects. The booking fee will be deducted from your final invoice. If you need to change your install date, you must notify Bee Cool Glass Coatings Edmonton twelve (12) business days in advance by emailing: admin@beecool.ca. This booking fee is a reservation of the date and time your project is to be completed, and is non-refundable. This booking fee is not a deposit.
Most Bee Cool Glass Coating products will pay for themselves within 5 - 7 years and last about 20 years before needing to be replaced. This means they pay for themselves and you get to save money on heating and cooling bills for many years to come. So what's the catch? This sounds a little too good to be true. Well here it is: they should be installed by a professional. There is a lot that goes into the installation of these glass coatings so that no one has a clue that there is anything on the glass. When installed correctly the only noticeable difference should be how comfortable you home or office is compared to before.
Enjoy natural sunlight in comfort. Whether you're watching tv, sitting down for supper or working in your Edmonton office, glare from the sun can make that event uncomfortably bright. By targeting and blocking specific wavelengths of the sun's energy, these new coatings can reduce glare 23 - 83% percent depending upon your needs.